UNDERVERK interviews participants in Sense Lab from UNDERVERK on Vimeo.
Mediated experience

—Group exhibition (Andrejs & Henrik Ljunggren, Maja Frögård, Daphne Zuilhoff and Jacob Stenman) in collaboration with Underverk.
Senselab; Mediated experiences.
How do we experience communication transformed through different filters? What sensorial nuances are filtered out and what is perceived on the other side? By setting up physical communication filters we invite you to communicate with each other and experience the possible distortion. Will the nuances be lost in translation or will the message gain in expression?
In collaboration with
Underverk's
Season 2 — Sinnen and is supported by Stockholms Stad.
Documentation by
Stefanie Wiegner.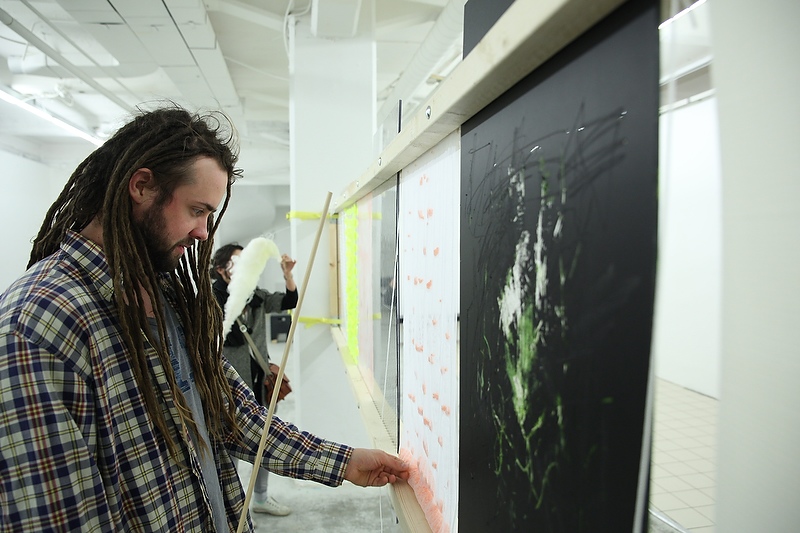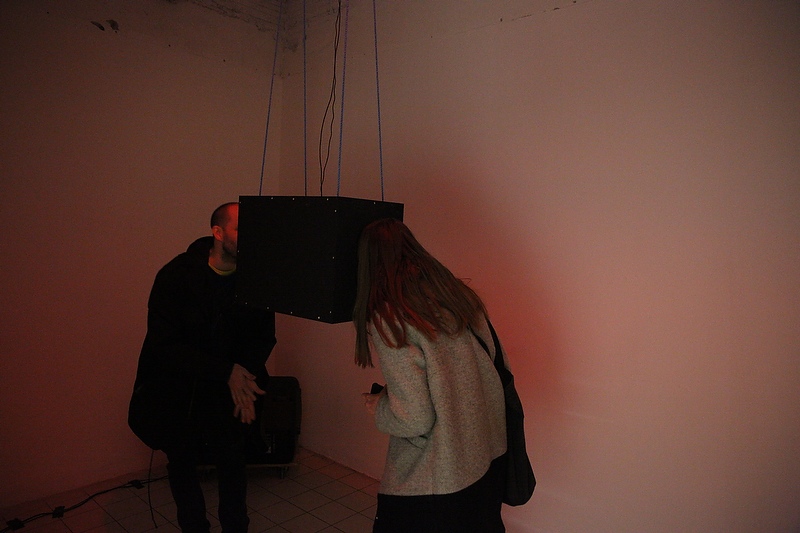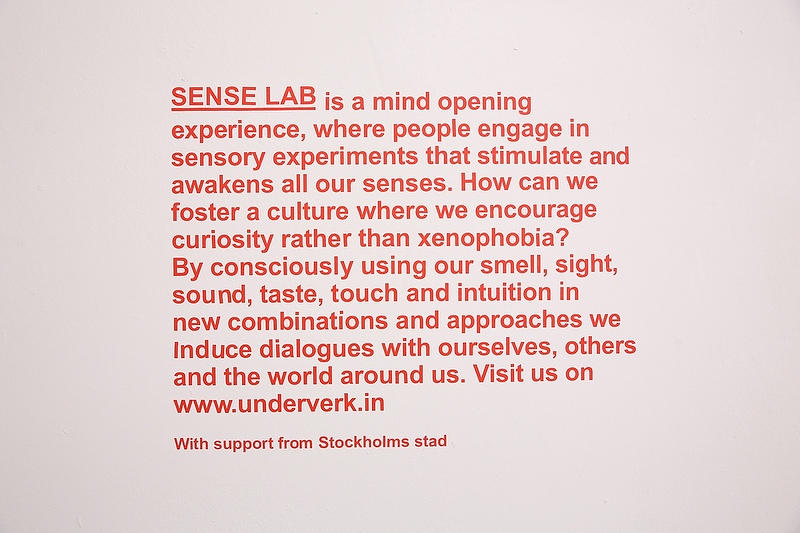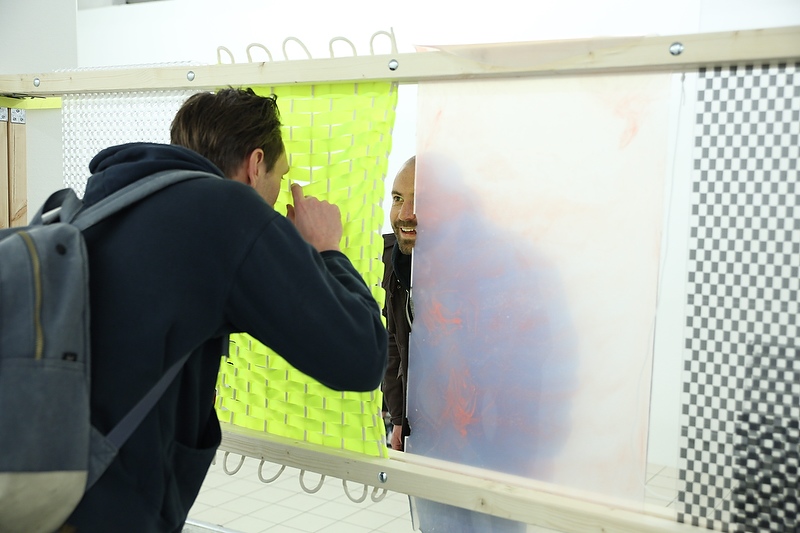 ---
Brännkyrkagatan 13c
129 30 Stockholm